Dummysaurs community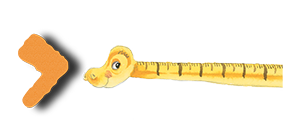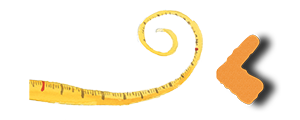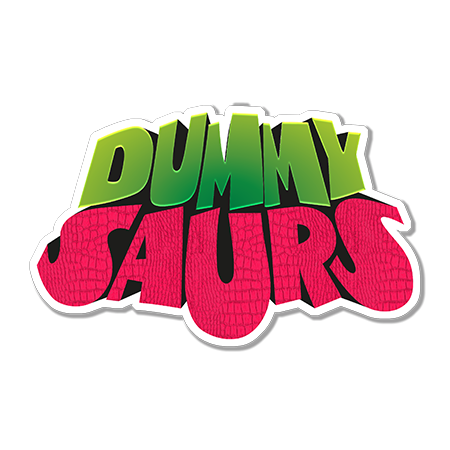 THE DUMMYSAURS
The DUMMYSAURS are a community of funky (and dummy!) dinosaurs. They are mainly vegetarian (except when it comes to beetlechips… simply irresistible!), and have just one goal: having lots of fun, possibly with a groovy soundtrack! Each of them tries to reach their goal following their own instinct, which is also part of their aspect and it defines their role inside the community. These funny DUMMYSAURS are the real stars of a TV comedy, with crisp dialogues, funny gags, and at the same time sharp and bright, sometimes even cultured lines.The DUMMYSAURS depict somehow real life society and give hints to survive positively to daily routine: relationships, emotions, difficulties, growing up, curiosity, friendship. To them, anything can become entertaining and funny (that's the cool part of being dummy!).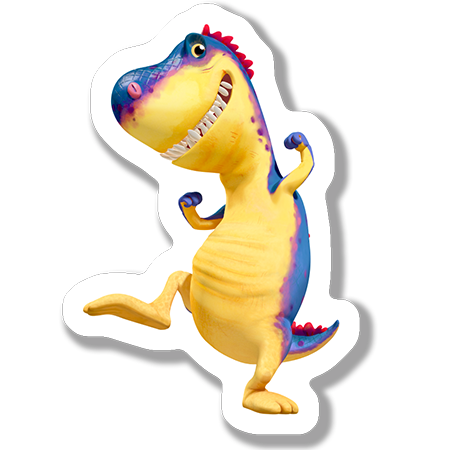 Nontyrannosaurus Rex
The Great Looking Dinosaur
DINUS is the main character. He is the most sensitive Dummysaur in the community, although he's not really the brightest! He knows one day he will be a super star but he doesn't really know why or how.. YET! Everyday life becomes absurd through his interpretation. He brings an extremely positive message: "Never judge or let people judge you. Believe in your dreams and one day they will come true for sure". He's a young (Not) T-Rex, atypically vegetarian (he's probably the only Dummysaur that feels sorry also for the Beeatlechips!). He's quite goofy and ingenuous and of course really funny. He's best quality is that he's alway contagiously happy and ready to party. He greets EVERYONE (plants included), which makes him very friendly and generous.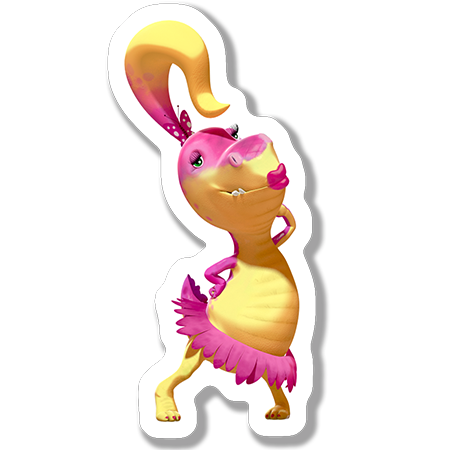 Flirtosaurus
The first lady...in the scene!
She is unfathomably and tenaciously in love with Dynus, who regularly (and unwittingly) falls prey to her romantic ambushes. She is ditzy (hence her name) and coquettish, and she is equipped with enormous and very loud eyelashes that go twack-twack-twack every time she bats them to seduce hapless Dinus.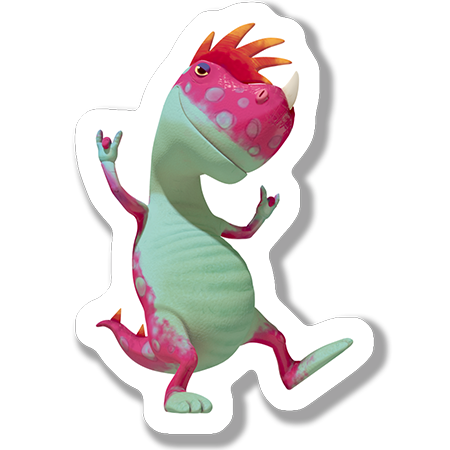 Ceratopsi tamarrynus
The funky friend
He is a young funky dummysaur. Music runs in his vains and his paws are always in movement. He won all the dancing competitions in the Jurassic Era. He's the official promotor of concerts and musical events. He has just one big fault… he loves making silly pranks to everyone (except for Big Tailus!).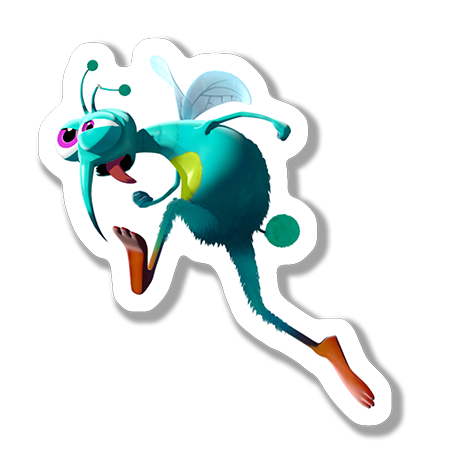 Mosquitodon Noflyensis
The insignificant thing
He is an ancestor of the common mosquito, but there is nothing common about its daily mishaps. Flynot cannot fly but he constantly tries, running smack into the most spectacular catastrophes – often at great velocity.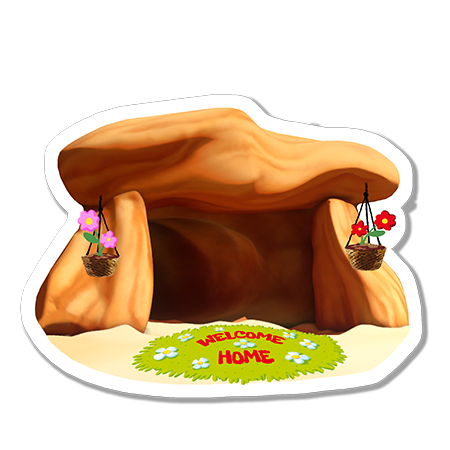 Tyrannosarus Rex
The only real T-Rex left
Dinus' mom is a REAL T-Rex, one of the old generation of carnivorous. A never-to-be-seen, always-to-be-heard saur of formidable screeching powers, unintelligible mumbling speech and pitch-black disposition. She can't tolerate all the new generation (she probabely coined the generational name DUMMYSAURS) as she believes that they are a silly group of dummy, veggy, lazybones. She is quite disappointed about his son as he does not reflect at all her fearful figure.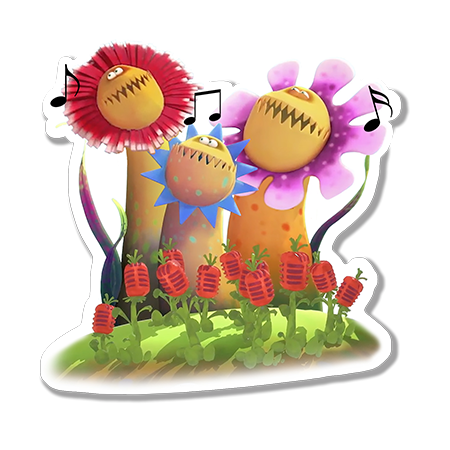 Musicus Perennis
The singing daisies
A not-so-great-looking trio of singing daysies, who are however great singers. They are always ready to find the perfect soundtrack for every occasion: from the happiest party to the most dramatic situation, through all musical genres. Each of them claimes to be "Flower" and when it comes to receive some award it is always a big discussion, even because they are quite tied to their roots.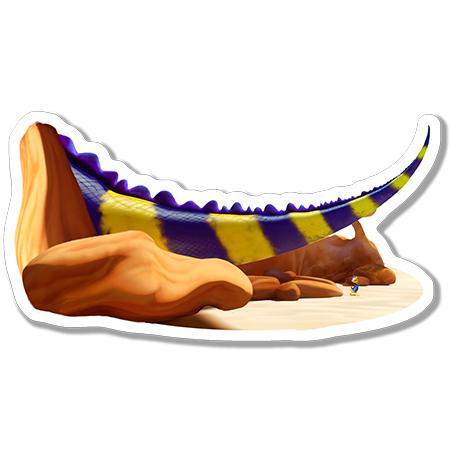 Dreadnoughtus Tailus
The tail
He feels ashamed about his huge body size because his way too big even among other dinosaurs! He tries to hide himself…. Not so easilly! We can always see just his tail wich is more than enough! He doesn't like attention and preferres to be ignored, everybody seem to respect such desire, but Dinus that keeps trying to become his friend, not with great results!